Home > Resources > Usability Lab
Usability Lab
April 12, 2013
Usability tests are typically held in a specially designed room called a usability lab. In the usability lab, users are studied interacting with a system for the sake of evaluating the system's usability. The lab is split into two rooms that are divided by a one-way mirrored window that allows observers to watch the test without being seen by the test subject. The key benefit of such labs is the ability to stick observers in a separate observation room and leave the user and facilitator alone to concentrate on the test tasks.
Example of usability lab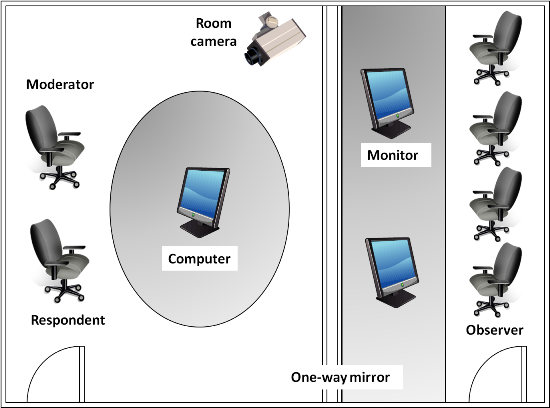 Example of portable usability lab
However, user testing can be done anywhere as long as you can ensure a room with a computer in it and the privacy and focus of your study participant. It is possible to conduct on-site usability tests at clients' office using portable usability lab equipment.