Home > Resources > What is user-centered design (UCD)?
What is user-centered design (UCD)?
April 5, 2013
User-centered design (UCD) is a type of user interface design and a process where the end-userfs needs, wants and limitations are a focus at all stages within the design process and development lifecycle.
The international standard ISO 13407 states: "Human-centred design is an approach to interactive system development that focuses specifically on making systems usable. It is a multi-disciplinary activity."
In this model, once the need to use a human centered design process has been identified, four activities form the main cycle of work: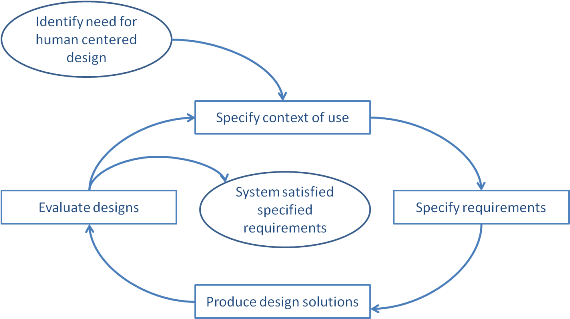 The goal of UCD is to produce products that have a high degree of usability.
User-centered design may also be called usability engineering.